New Here?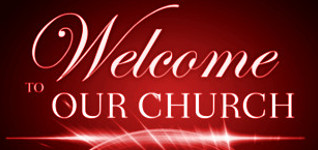 When you enter the doors at New Creation Christian Church, we want you to feel a pervasive enthusiasm that "something good is about to happen!" We want you to sense that God is with us and lives are going to be changed. This will happen throughout the following ways:
Celebration: Psalm 100:2 says, "Worship the Lord with gladness; come before him with joyful songs." Worship is a delight, not a duty. At New Creation, you will experience joy in God's presence.
Affirmation: Hebrews 10:25 says, "You should meet together and encourage each other. Do this even more as you see the day coming." With so much bad-news in the world, you need a place to hear good news. At New Creation we want our services to be an encouragement not a discouragement to you.
Incorporation: We work hard to create a family atmosphere at New Creation; one that says we're in this together, you belong here. 1 Peter 3:8 in the Living Bible says, "You should be like one big happy family, full of sympathy toward each other, loving one another with tender hearts and humble minds."
Restoration: Life is tough. Many of you have been beaten up by the world all week and your spiritual and emotional batteries are depleted. At New Creation, we will reconnect you with spiritual jumper cables to the restorative power of Christ. Jesus said, "Come unto me, all you who are weary and burdended, and I will give you rest. Take my yoke upon you and learn of me, for I am gentle and humble in heart, and you will find rest for your souls (Matthew 11:28-29).
Liberation: The Bible says, "Where the Spirit of the Lord is, there is freedom" (2 Corinthians 3:17). At New Creation, we want you to feel relaxed and at home. So we try to avoid stuffiness, formality, and any kind of pretentiousness. Instead we cultivate an informal, relaxed,and friendly atmosphere. One thing we know for sure: Jesus never wore a suit and tie, so it isn't required to be Christlike.
So join us for worship and see why New Creation Christian Church is a Place You Can Call Home.