Our Pastors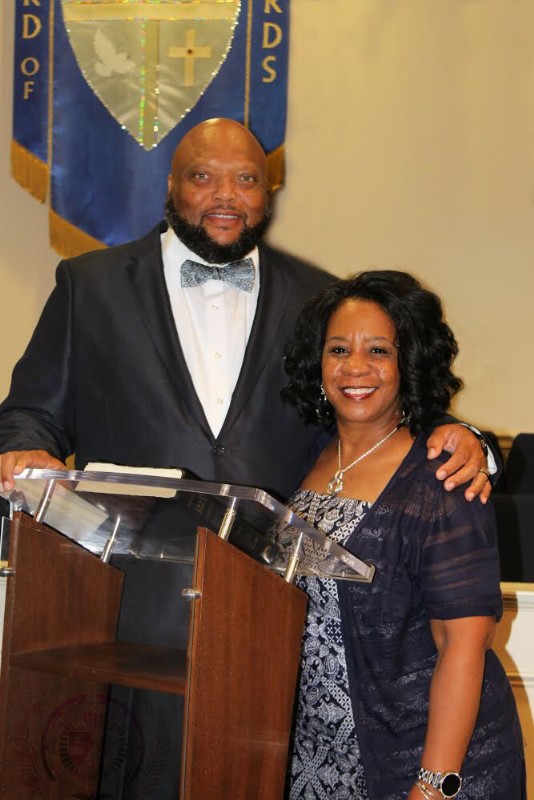 Called to lead people into wholeness in every area of life, Pastor Kenneth is an anointed leader, pastor, teacher, and mentor, who is making his mark on the world. Dedicated to empowering people to change their lives and circumstances, Pastor Kenneth is best known for his practical, biblical teachings on spiritual maturity. Determined to make sure every person in every corner of the Earth knows the Good News of Jesus Christ, he has committed his life to teaching the Word of God with simplicity and understanding. Committed, steadfast, and dedicated to fulfilling the call of God on his life. Pastor Kenneth will travel the entire globe to teach people about the power of God's Word and His love. Pastor Kenneth is unwavering in his position to teach people from every culture and walk of life about the victory Jesus died to give them, that includes a life of abundance and blessings.

Pastor Kenneth received his Bachelors of Arts in Religious Education from Andersonville Theological Seminary and is currently pursuing his Masters in Theology.




Pastor Sonya is an anointed teacher and conference speaker, who demonstrates a profound love for God and compassion for people. An anointed vessel of God, Pastor Sonya ministers the Gospel of Jesus Christ where ever called. As a minister of the Gospel, Pastor Sonya is an influence in ministry, music and poetry. Pastor Sonya has a heart for restoring women and family relationships. She is the founder and overseer of the Women's Ministry at New Creation Christian Church, where she frequently hosts prayer, Bible study, retreats, workshops, and other events that empower women to develop in the love of God. Above all her accomplishments in ministry, Pastor Sonya considers supporting her husband in ministry, and raising godly children, her primary purpose and calling. As a mother of four, she firmly believes the best way to raise successful children is to be an active role model by demonstrating the love of God.
Pastor Sonya received her Bachelors of Arts in Business Administration from Paine College in Augusta, GA and her Master Comsomotology Degree from Augusta Technical College. She is also the proud owner of SoClays Haven of Beauty, a Christian hair salon that offers one on one care for your hair.